15 Cheap Upgrades To A  House For A 100% ROI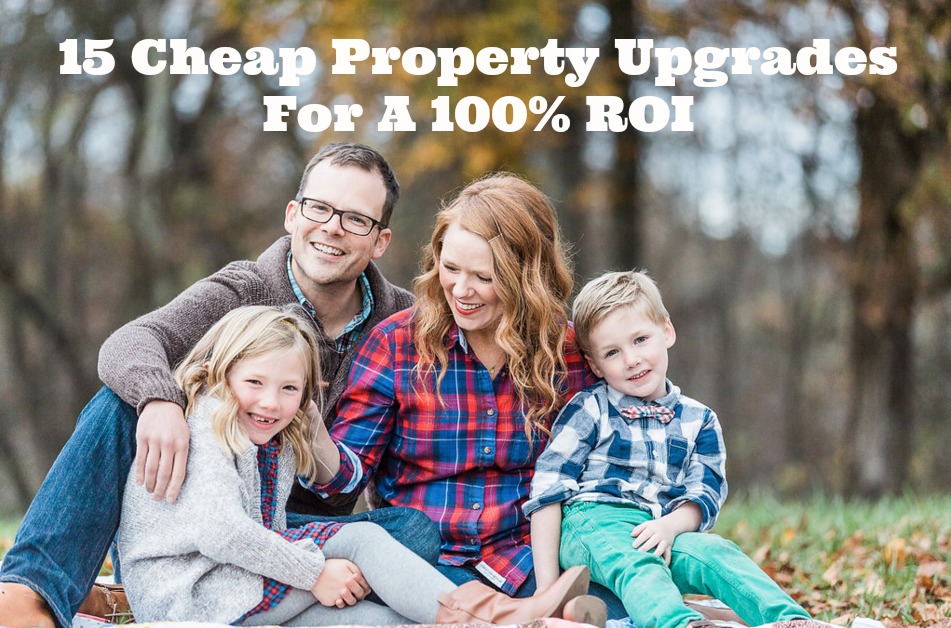 When you are deciding to buy a rental property, inevitably you will want to make some upgrades and/or repairs.  The problem is, there is not an infinite budget you are working with.  Adding pressure to this problem, is you want to know:
What Is the Highest ROI I can get for this upgrade?
Over the past year, I've renovated over 10 rental property's.  Some have been flops, where I spent money on things that didn't matter, but some things worked really well.
Here's a list:
Forget New Cabinets – Paint the existing ones
Adding new cabinetry can be super expensive, but a couple coats of new paint can make an outdated kitchen look much more modern and clean. See how to do it here.

2. Update Cabinet Handles
Even if you don't do anything with the cabinets, update the handles
Swapping out generic or older cabinet handles can make a kitchen look completely different. This company makes new handles that even fit IKEA cabinets.
3. Change electric plates
These get super dirty with use, but are really cheap to replace (<$1 each). If you want to go really ~fancy~, paint your plates the same color as the wall so they disappear more.
4. Paint unsightly tile.
If you don't want to fully replace any tiled floors, you can actually paint them to look fresh and clean. See how here.
5. Upgrade your fixtures.
Door knobs, faucets and locks are all fairly cheap to paint to make them look brand new. Check out this great tutorial here.
6. Paint older bathtubs.
If you don't want to buy a whole new tub, older (or dated color) tubs can actually be painted. Learn how here.
7. Hiding beneath the outer layer of your laminate countertop is a stone like surface waiting to be painted.
8. Update your bathroom vanity in 20 minutes.
Concrete is so hot right now. Get the directions here.
9. Cover up an unsightly air vent with a rubber doormat.
Get the DIY here.
10. Just a coat of spray paint will make old air vents look new again.
Once you try this DIY, you will want to spray-paint everything.
11. Paint your vinyl or linoleum flooring.
This changes EVERYTHING. See how it's done here.
12. Upgrade Lighting
HGTV / Via hgtv.com
Upgrading lighting in the main rooms can make the whole space feel more expensive.
13. Go for neutral paint colors.
A brightly colored living room might be your cup of tea, but a neutral clean palette is much more palatable for most buyers. Designer Emily Henderson recommends these timeless shades for almost any space.
14. Update your window frames.

Make windows look larger by adding molding and a new apron. See how here.
15. Paint the inside of your window frames.
Most builder-grade windows are dark inside, sometimes even black. Painting the interior frames and transoms will make the window look bigger and more modern. See how to do it here.
Summary
Want to see the ROI on my projects from last year and track your own ROI?
GET THE SPREADSHEET