This post and review of Memphis Invest is extremely overdue.  In May, my cousin who is autistic graduated from the University of Memphis.  I can't put into words how proud of him I was.  My family made the trek back to Memphis where I grew up.  The week before, I made an appointment to meet-up with Chris Clothier of Memphis Invest.
I want to be completely honest in this review giving the good and the bad.  I want to say up-front that I was very hesitant to review the company because I am very leery of turn-key property management companies.  Why?  Because as the banker I have seen the detailed reports from other turnkey management companies that basically ensure the investor doesn't get a return on the investors money, as all profit (and usually more) is abrogated by turnkey management company's excessive fee's and charges.
Nevertheless, MemphisInvest was on the Inc. 500 and the Clothier family has an amazing reputation in Memphis and within some other real estate investment groups I'm involved in.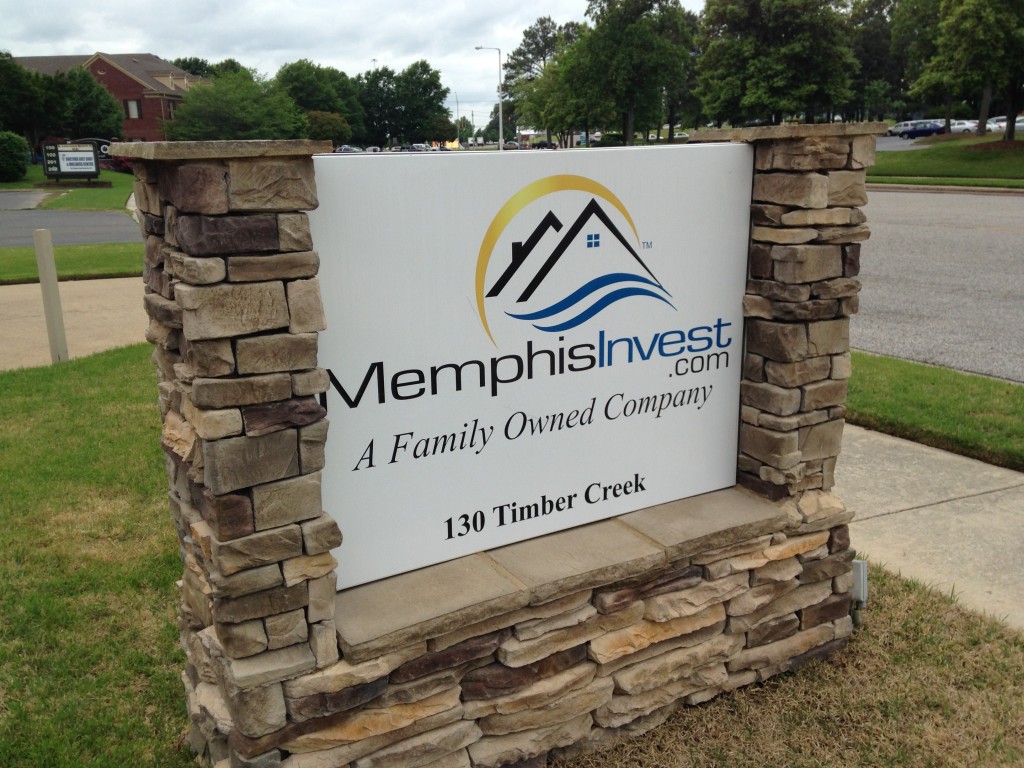 My initial thought was that I thought there was some other office, because the office building was extremely small for the operation I knew they had and to be listed in the Inc. 500.  I was met by a receptionist that had helped schedule the meeting and she was extremely diligent in making sure I knew the directions and had the time down correctly.
I met Chris in the company's team conference room.  It was an awesome room.  The type of room I dream of having at my own company.  Floor-to-ceiling whiteboard that had workflows, pipelines, goals, dreams, systems, et cetera.
Chris was extremely tough to interview.
Why?
Because he kept asking about me!
I kept having to repeat my questions because somehow we ended up talking about me and this humble site and my humble real estate investments.   He explained the systems that MemphisInvest uses for the company's customers and tenants.  What's funny is that this company manages 100 times the properties I own, yet when you walk the halls of the offices and meet everyone, everybody is very calm and cordial.
This shows you that when you have the right people and the right systems in-place you are bound to be successful in real estate.
Eventually, it came out that Memphis Invest actually occupied three buildings right next to each other.  I knew there had to be more people.  I got to meet the sales staff in the other building and it was awesome.  If you were ever to build a sales team, this is the team you want.  Everybody stopped what they were doing and went outside their office to meet me and shake my hand.  It was a very Type-A, First-Class team.
Everyone had the same books on their desk.  Memphis Invest requires all of their employees to read a certain set of books that reflect their company values.
Chris had a busy weekend planned so we wrapped-up our meeting.  I asked how I could help him and his business and he said: "nothing, I was just happy to show you around."
Most of you know my background that involves working in the cut-throat world of hedge-funds.  I couldn't believe this guy and everyone at their company was genuinely this nice and helpful.
After I got back from my trip to Memphis, two separate corporate customers were talking to me about a loan requests.   Over the conversation it came-up that they owned properties in Memphis.  I said: "that's interesting, I'm from Memphis.  Ho did you get to own properties in Memphis." They both said it was kind of a funny thing one of their friends recommended buying their and they bought a house over there since they had the cash and wasn't earning anything in their savings account.  I said how do you manage this?
They both had identical responses: [Tweet ""Memphis Invest manages the property…they are awesome!""]
I said: "How are they awesome"
They both talked about the customer service not being reactive, but proactive.  They also loved how everyone was very nice, professional and very competent when it comes to real estate investing.
So there you have it, not only my review of Memphis Invest, but also their customers review.
I highly encourage anyone who wants to invest in real estate, but doesn't have the resources to manage it themselves to check the company out.
Sometime's its hard to get a bank to finance out-of-town properties.  For my blog readers I have a complimentary bank negotiating guide so you can learn how to negotiate with banks and get capital for your real estate investing business.