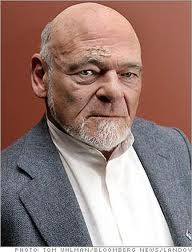 No, I'm not going to try and sell you on some expensive mentorship program.
Yes, I am going to tell you to read some history books.
I'm fascinated by where the current billionaires came from.  The media just pays attention to what is going on now.  I am interested in what they were doing when they were in their 20's with limited capital.
Sam Zell is someone who I have followed for the past decade.  He sold his entity Equity Office Properties at the top of the market in 2007.
However, I love hearing about he stated the company with his fraternity brother when they were still undergrad students at the University of Michigan.  Sam was the deal-maker and his friend was the guy who found the money to finance it.  They started just buying, fixing up and renting to college students.
Here is his wikipedia page: http://en.wikipedia.org/wiki/Sam_Zell