Quicken loans is the leader in the mortgage industry.  Last week I went on vacation with some friends and one of my friends told me a pretty fascinating story that involved getting the CEO and Founder's personal cell phone number.  I thought I would share that story and his review of his experience in dealing with the company here on Real Estate Finance HQ.
Fact: I've never actually met a mortgage broker in-person that I got a mortgage through.
Fact: For some reason, we still expect our mortgage broker to be in our town.
Fact: Most people HATE their mortgage broker after they get their house and close their loan.
For some reason Quicken Loans has been viewed as an outsider.  To be honest, I don't know why more people don't use them.
To be honest, I haven't ever used them because I (or my wife) has always worked at a bank where we didn't have traditional closing costs.  However, a close friend of mine did and it's one of the craziest stories ever!  No really, spoiler alert….he ended up with Dan Gilbert's (founder & CEO) personal cell phone number!
When getting a mortgage most people care about 2 things: time and money.
Specifically, how fast can I close and how easy is this process going to be?
Additionally, what is the rate and closing costs?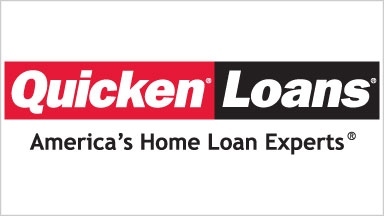 I shot my friend a quick email asking him why he chose Quicken Loans and this is what he had to say:
Their process is pretty seamless as far as being predominantly web-based and being able to upload all financial/closing docs.  Feel like the time it took to close was pretty standard (30+ days).
Rate was competitive (3.625% back in May '13).  Origination fee was $1,049.  By comparison we paid $1,300 back in '02 for Lytle St house with First Horizon (i.e. First Tennessee)
I know from talking to him as well, what initially got him excited about using Quicken was their technology and the fact that you were never required to go physically to an office.
So you can see that they have a a) superior technology, b) quick turn-around time and c) competitive rates.  So how did my friend get Dan Gilbert's cell phone number?
Well, after a year my friend received a letter in the mail stating he owed over $6,000 due to an "escrow analysis."  My friend was livid!  How could this happen, he thought.
He eventually found out the title company made a mistake in reporting at closing, and a third-party escrow company didn't catch it.
My friend eventually ended up with Dan Gilbert's cell and actually called him at the beach when he was on vacation.
Dan actually answered and had a great conversation with my friend.  My friend wasn't wanting to get out of not paying, he just wanted to tell someone about this problem that understood the severity of the issue!  After-all, $6,000 is a lot of money!
In summary, for my next mortgage I plan on using Quicken Loans.  If you have used them in the past (good or bad) shoot me an email and I will feature you in an updated blog post.