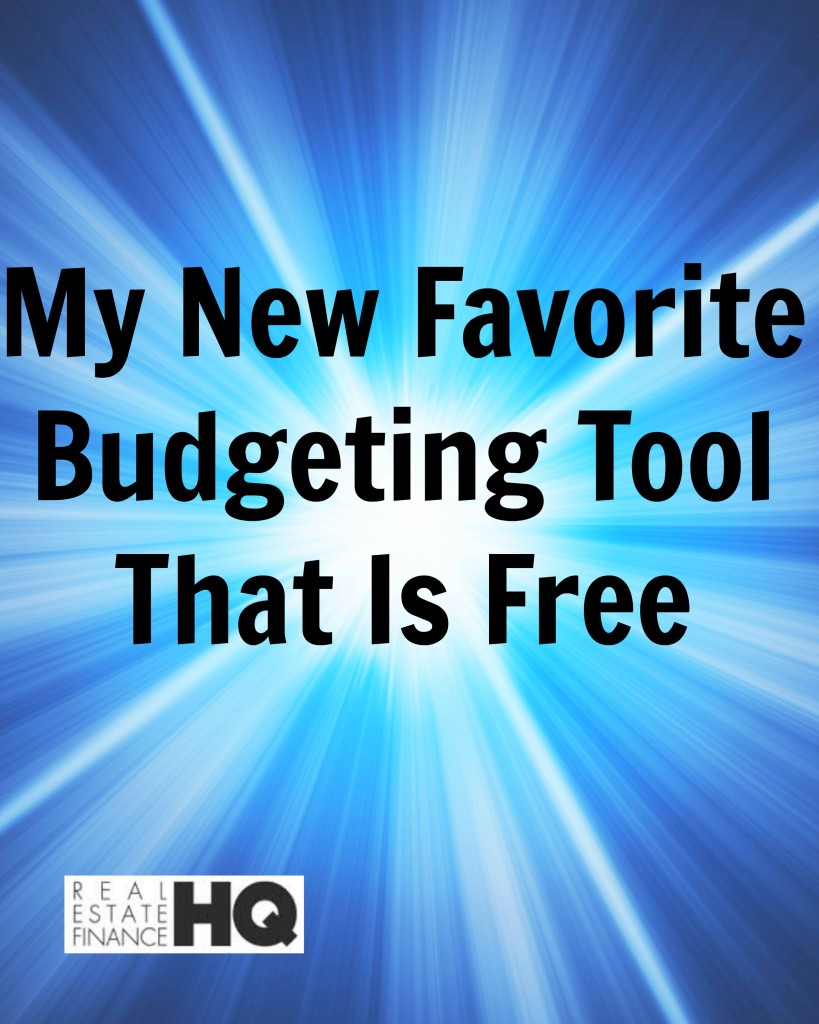 Like most people I have tried out a ton of free budgeting tools like:
Spreadsheets
Mint
You Need A Budget
But they never did exactly what I needed it to.
Specifically, I've been looking for three primary functions for a budgeting tool:
Completely Automated – I can link accounts and everything will be categorized for me

Dashboard View – Once I log-in to the budgeting software I don't want to have to do anything

Free – this is a budgeting tool after all
Personal Capital is my new favorite free  budgeting tool!
Features
401K Fee Analyzer – this feature tells you how much your retirement plan is costing you
Budgeting Tool – follow weekly, money and yearly income and spending
Asset Allocation Targets  – Are you overweight or underweight a certain asset-class?
Upcoming Bills – With all your accounts in one place you can easily see what is coming up
Apple Watch App – the first personal finance app that is integrated with the Apple Watch
Dashboard View
My favorite part is the dashboard.
With Mint and other budget tools I always had to hunt around and click on random things to figure out what was going on in my budget.
As you can see in the dashboard image.  Once you are logged-in everything you care about is there: Your Net Worth, Your Monthly Cash Flow, and Your Stocks.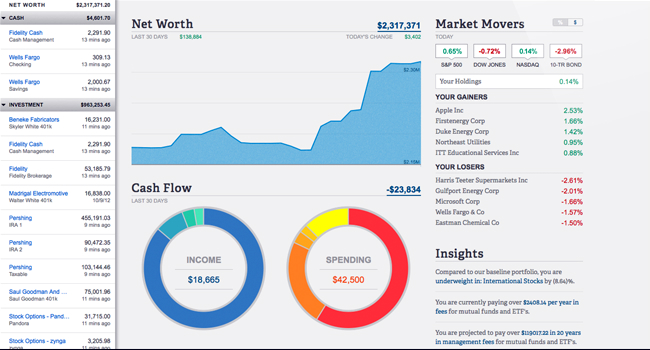 Mobile-App
There mobile app is extremely easy to use as well.  Please note, you will want to sign-up on a desktop or lap-top computer before you start using their mobile app.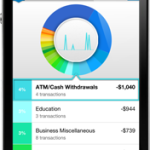 Email Updates

A nice bonus is the email updates.  I HATE emails as much as everybody else.  However, Personal Capital's emails are actually really helpful since they are tailored to your account.  You have the option to turn them off if you need to.
Another nice bonus is a free personal finance advisor.  This isn't mandatory but it's there if you want to talk to somebody.  They will go through your accounts and make sure you have the allocations you need to achieve your goals.  They will also make sure your 401-k and IRA are not charging hidden fee's.
Retirement Planning Calculator
They also launched an incredible Retirement Planning Calculator that pulls in real data from your linked accounts to run a Monte Carlo simulation model to output the most likely results of your financial future.
I strongly suggest you run your own numbers, play around with the income and expense variables, and see how you stack up. It's all free and easy to use.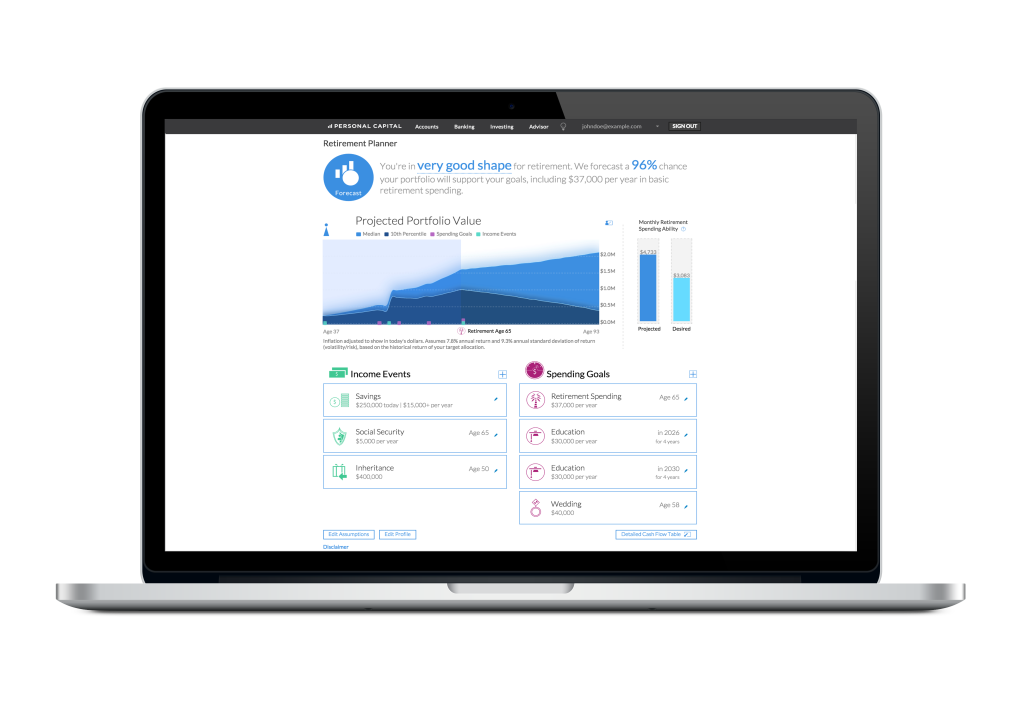 Summary
In summary, I'm really excited about my Personal Capital account and have been telling everybody about it.
I highly encourage you to sign-up.  It's 100% free and will help you achieve your budget and net worth goals of 2016.
If you sign-up in February of 2016 using one of my affiliate links above, I will give you a free real estate strategy session.  After you sign-up and link your accounts, just shoot me an email and we can schedule a time.