Have you ever wondered: How do I automate my house?
If your like me you have – but then talked yourself out of it because you aren't that tech-savvy.
Most of you guys know that I built a house last year and finished up this spring.  For a long-time I have wanted to focus on automating your house as I feel this is the next BIG THING!
Below are some products I have either bought or plan on buying to automate my house.
If you have any recommendations on how to automate my house – please email me and let me know!

1- Roomba
I hate how vacuum cleaners are bulky and take-up too much space.  This is the perfect one.
2- Amazon Echo
I absolutely love my Alexa.  I haven't integrated it with the lights, but I use it for radio, lists, jokes, and other random things.  My kids ABSOLUTELY LOVE THIS!
3- Amazon Dot
Because I love theAmazon Echo I might by this for my bedroom
Lighting makes a HUGE difference.  You can change the colors by how you feel.
See above but in bulb form.
6- Wink Hub
This is the main thing you can connect all devices too and then connect this with Amazon Echo. I will probably buy this once I have bought the lights and the dot.
7- NETGEAR Gigabit WiFi Router
Looks a little weird but I'm REALLY surprised by the performance difference my router makes.  My old router broke in the move and I upgraded to this.  VERY IMPRESSED!
I had this in the old house and actually kept close track of the performance difference.  I had a positive ROI in 10 months!  You can't get that in the stock market!  My wife installed it and I look forward to integrating it with Amazon Echo.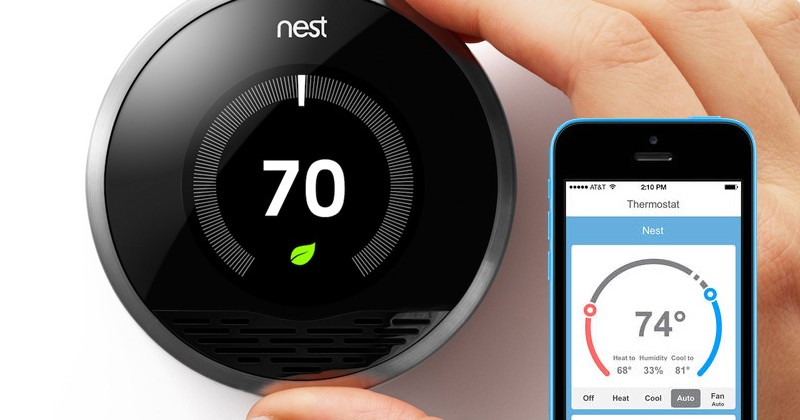 This is the new hot thing and my wife is always looking for a way to keep me and my son from not peeing everywhere!
10- Nest cam
There is a much cheaper way to get a home-security set-up BUT this is by far the easiest.  So this will probably be what I go with.
11 – August Locks
All my friends that have these swear by them!  I hate how traditional locks look anyway.  The best part is the easy installation and bluetooth.  My friend has his sensor set-up to where it unlocks when he gets in the driveway.  This is super helpful when your hands are full.  Since I have 4 kids, my hand are pretty much always full!
Summary
Most people view the server as the central control for their house.  However, the more I play around with home automation the more I think the Amazon Echo will be my central control for my house.
Lifehacker gave some great examples of how you can use it as a central control center:
Voice commands differ somewhat based on the devices you use and what you name them in the Alexa app (or online, if you're sneaky). I can't give every example, but I can offer a few I like to give you an idea:
Alexa, turn the bedroom lights on. (I have a set of Philips Hue lights that are specified as the bedroom lights for Alexa, so she knows which ones to access when I refer to them as such.)

Alexa, turn the bedroom lights to 50%. (Want less light in a room? Just specify a percentage!)

Alexa, turn the heat up to 72. (If you have a connected thermostat like the Nest or Ecobee 3, you can set it up to respond to a command like this.)

Alexa, turn video mode on. (When I want to record a video, this command triggers a couple of Belkin WeMo smart switches in my home that I named "video mode" in the Alex app. This turns the camera on and lights the room for recording.)
If you were to only buy one thing I highly recommend the Echo.
Do you have any home automation tips for me?  Hit me up on Facebook!