There has been a ton of media attention this week on rising interest rates for mortgages.
According to Bloomberg:
"Mortgage rates for 30-year U.S. loans surged to the highest level in almost two years, increasing borrowing costs at a time when the housing market is strengthening and prices are jumping.

The average rate for a 30-year fixed mortgage rose to 4.46 percent from 3.93 percent, the biggest one-week increase since 1987, McLean, Virginia-based Freddie Mac said in a statement. The rate was the highest since July 2011 and above 4 percent for the first time since March 2012. The average 15-year rate climbed to 3.5 percent from 3.04 percent."
Two Primary points I want to make:
1) Borrowing at 4.46% and getting a double-digit cash-flow yield, and rising home prices to boot is still an amazing investment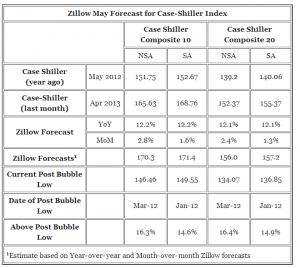 2. While borrowing cost are increasing, so is rent rates.