The top personal finance aggregation site I use is: Rockstar Finance
This year I was listed in their directory and was actually given a grant to do good.  That's right!  The guy who runs the site gave me $100 bless others.
As some of you already know I recently was able to purchase an entire pallet of hot hands at below wholesale rates.
I decided to give away $100 worth of Hot Hands to people out in the elements!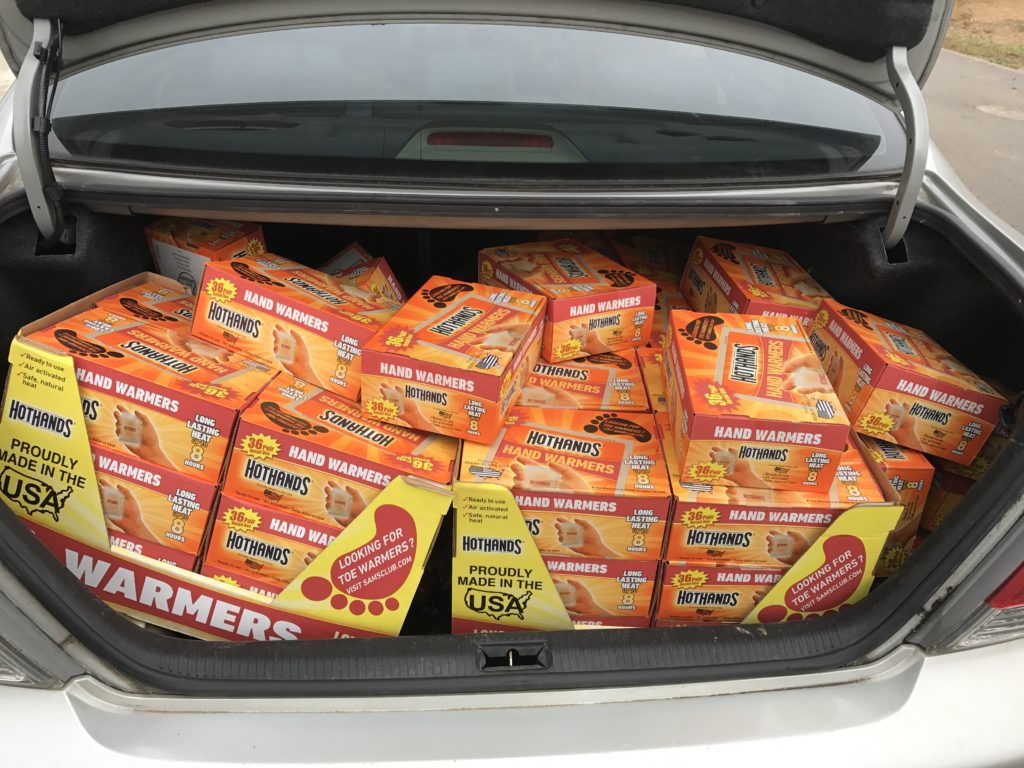 What's cool is instead of just giving out 100 pairs of Hot Hands – I was able to give away over 200 pairs of Hot Hands because I bought them at such a great price.
I even mailed some to some other blogger friends to give out in their cities!
More pictures coming soon!
Check out more awesome stories on what other personal finance bloggers did here: