Are you thinking of building your first house?
Construction Loan Terms are very different than a typical loan for real estate.
They vary wildly between different banks, but I included some basic terms you need to know before getting a construction loan.
A construction loan has it's own set of terms that very wildly between different banks.
Most banks can lend up to 90% of cost (excluding labor).  However, the permanent loan has to be 80% loan-to-appraised value.
All construction loan rates are interest only.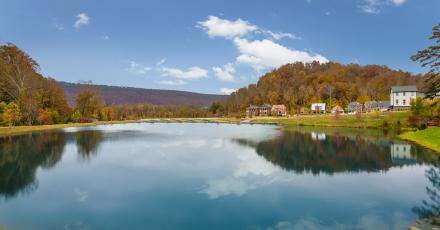 Be sure to check out the construction loan calculator to calculate the monthly interest cost for your construction loan.
Your interest rate is going to vary by lending institution but 5%-7% is a normal range.  Remember, go with a reputable lender that routinely does construction loans.  Also, don't just go with the lowest-rate.  You are only paying interest only, so its not that much more if you pay a higher-rate and they can act faster.  In-fact you will develop a better banking relationship and you will probably be able to close faster.
Aside from the interest rate you also want to learn how to manage paying your sub-contractors and construction draws.
For example, I'm in the planning stages of building a quadplex.  I met with 84 Lumber and the salesperson informed me that they can give 90-day terms and include labor to build the roof and get everything dried-in.  That is huge!  This cuts my interest-carry cost significantly.  Conversely, some of my sub-contractors have requested I pay them as soon as the job is finished.  I agreed…after I negotiated a 10% discount!
The biggest problem with a construction loan is two things:
1. Not going with a reputable builder.
Please do yourself a favor and go with a builder that has a proven reputation.  Get recommendations from multiple people – not just people he or she tells you to talk to.
Additionally, take an engineering friend to several houses he has built before.  This is a six-figure investment.  Do a significant amount of due diligence!  Do they have builders insurance?
2. Bad appraisals
Unfortunately there is not much to be done about this.  However, there are a lot of appraisals where there square footage is wrong or the lot size is wrong.  Then you can easily challenge the appraisal.
I hope this helps with the details of all of the terms regarding construction loan requirements.
Next Steps…
I have financed hundreds of new construction projects.  However, I'm about to start building my first house!
The picture above is the neighborhood I'm building in.
Do you want to follow along?
I'm only letting 9 people have access to all my files: contracts, draw sheets, blueprints, tax-returns, videos of construction inspections, and a lot of other bonus video content.