Bitcoin is the new hot, trendy item on the market.  Being a credit officer I'm pretty pessimistic about this trendy little currency.
However, recently I've heard about landlords accepting bitcoin for rent AND bitcoin buying real estate.
I therefore thought I should write a post about how Bitcoin is affecting the Real Estate Market.
What is bitcoin?  
Bitcoin is an online currency that is the electronic equivalent of cash. The currency is growing in popularity and is being accepted by more businesses every day. In fact, the value of all bitcoins in circulation exceeds USD $1 billion. In August 2013, a Federal Judge in the Eastern District of Texas ruled that bitcoins are "a currency or a form of money". This ruling paves the way for greater regulation and adoption among individuals and businesses. To learn more about bitcoin and its background, we recommend checking out the bitcoin Wikipedia page.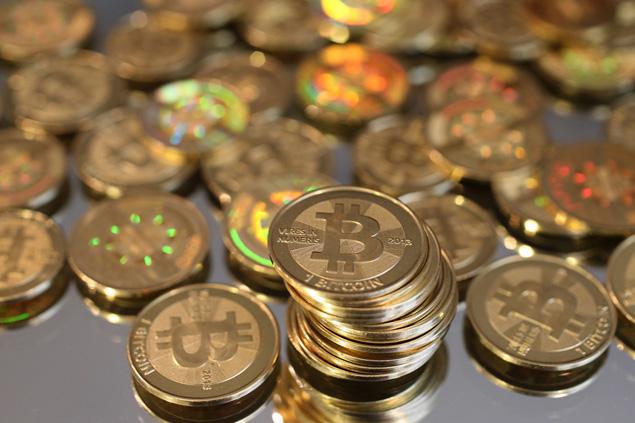 Accepting Bitcoin for Rent
A New York and Chicago Property management company are already accepting bitcoins for rent.
If you are interested in accepting bitcoins for rent, read here: https://en.bitcoin.it/wiki/Merchant_Howto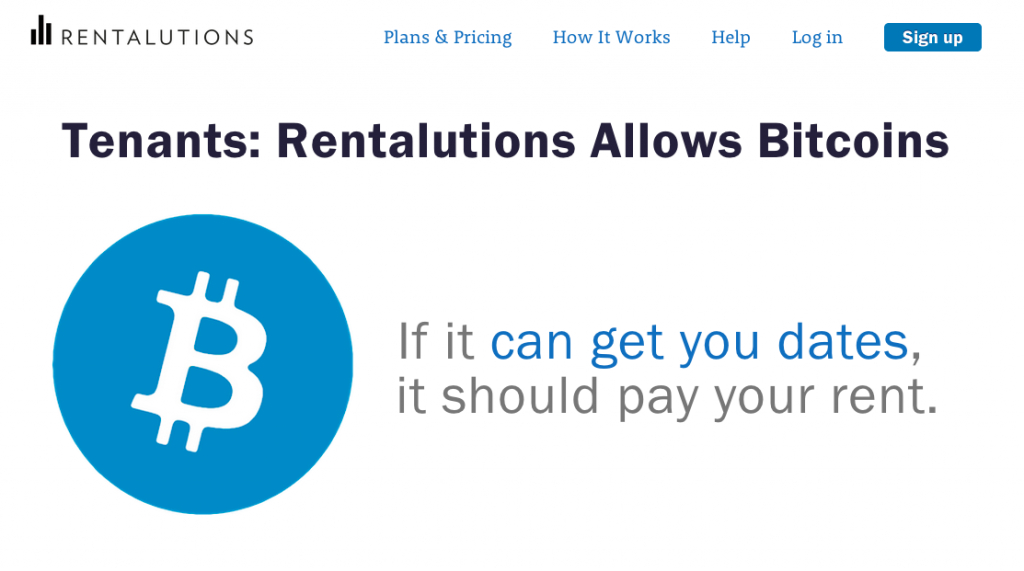 Buying Real Estate with Bitcoins
Virtual real estate: An anonymous owner of a Trump SoHo Hotel condo is offering his property up on a high-end Bitcoin sale site; the condo is valued at $1.9 million. This luxury condo in the Trump SoHo can be yours — all for the low price of around 24,700 Bitcoins.
That's by far the biggest-ticket item ever offered for sale in the virtual currency.
Source: http://www.nydailynews.com/life-style/real-estate/trump-condo-offered-24-700-bitcoins-priciest-bitcoin-article-1.1334192#ixzz2SYRBmYs7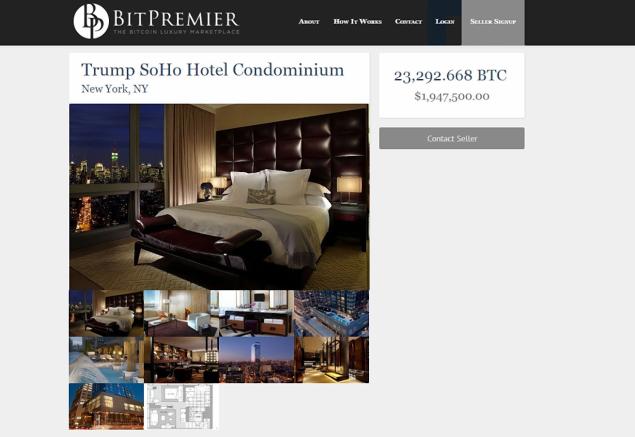 You can—if both you and the person you're buying the house from have Bitcoin wallets set up. It would basically be like a cash transaction between two individuals. If not, things get trickier.
There currently aren't any real estate companies, escrow services, or banks that accept Bitcoins, so traditional real estate transactions using the currency isn't possible—at least not yet. There are also limits on the dollar amount of Bitcoin value you can withdraw as cash per day and month.
What is your real estate worth in Bitcoins?
Find out here: http://www.movoto.com/blog/novelty-real-estate/bitcoin-calculator/
For a free resource guide on negotiating with a lender (from a bank underwriter): Go Here