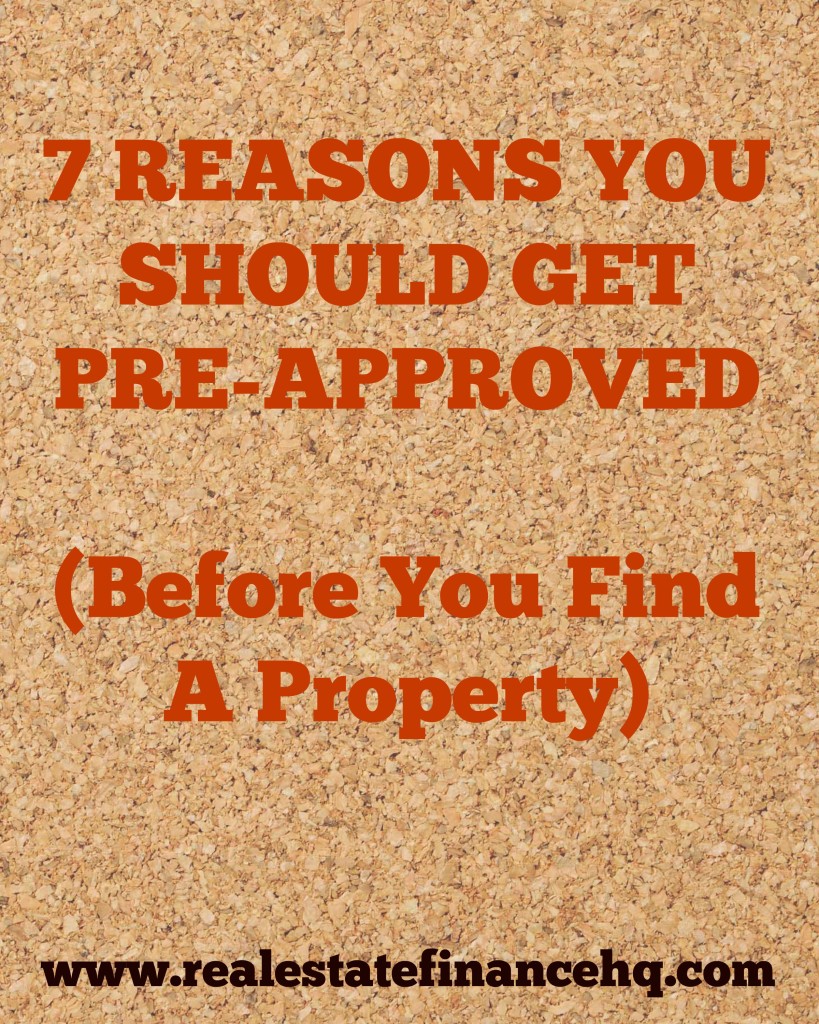 I will never forget the first multifamily property I bought.
I waited until just the right time.  I found an excellent triplex in an excellent area.  However, it was on an offstreet so most people didn't notice that it was for sale.
The financials were crazy awesome – this was going to be a home-run investment.
The excitement ended the next day when I started calling banks for a loan.
I didn't understand it.  I had a great job and no debt (other than my personal mortgage which was very conservative.  I had a 800 credit score.  I had enough cash to put down 30% and make all the renovations.
Phone-call after phone-call I just kept getting rejected.
"don't take it personal" they would say
[Tweet "How could I not take it personal? They were rejecting my loan request!"]
It actually wasn't personal – those banks just weren't lending on non-owner occupied real estate investment property.
This is why I built this site, to teach others how to get financing for real estate investments.
I finally found a banker that gave me a loan, but he knew that I had been rejected and he charged me a very aggressive rate.
Most people spend a ton of time looking for a property they want to buy.
After several attempts they usually get one under contract with 30-days to close.
They then scramble to find financing.
Doesn't this sound crazy to you?  They are usually going to be stuck with this financing for several years.
Below are several benefits to getting a pre-authorization letter before you find a property.
Cheaper Financing
By having gone through the "pre-approval" process you have inevitably talked talked to at least one financial institution.
 I personally recommend talking to at least two financial institutions so you know your options.  
By talking with multiple financial institutions you will inevitably end-up with a lower interest rate.  
Get To See Properties Before They Are Listed
When you show a realtor that you are "pre-approved" they know you are ready to buy.
 There is nothing worse for realtors than showing a multitude of properties only to find out the customer can't get afford the house they ended up wanting.
More Effective Than A "Pre-Qualification" Letter
A pre-qualification letter is pretty easy to get.  They run a preliminary credit report and ask you your income.
 However, a pre-qualification letter states that the borrower has already been through underwriting and everything is ready to go.  
There is a big difference in the two types of letters.
Saves Time
This is my biggest pet peeve with real estate investors.  They spend all there time chasing deals, only to find out that they can't afford certain deals when they get a contract on something.  Why not spend time focused on
Know How Much You Can Afford
For a lot of people this is the most important reason for getting pre-qualified AND pre-approved.  All banks and lending institutions are different.  They each price risk a different way and have different loan products.
[Tweet " Don't make assumptions about what you can afford and what you can't afford. #realestate"]
One of the biggest false assumptions I made was when I bought a triplex and renovated it.  The banker gave me 3 months of interest-only when I was renovating the property to help my cash-flow.
I told him very arrogantly that I didn't need it.
He went ahead and gave me 3 months interest-only and I am forever grateful.  The property took a lot longer to rehab than I originally estimated.  Additionally, it took longer to lease-up than estimated.
My cash-flow got tight even with the interest-only payments!
Better Price
If a seller receives 2 offers and 1 offer has a slightly lower-price, but the offer has a pre-approval letter – the buyer will usually go with this offer.  I'm not just making this up.  
I have been in these positions before and have chosen lower prices when selling but I knew that person could close the deal.  
When you have a pre-approval letter it shows that you are qualified and can close the deal.
Agents Will Prioritize You
A lot of agents won't work with you before you are pre-approved.  Why?  
Because they don't want to waste their time in showing you houses only to find out you can't afford a certain price range.  This makes complete sense and I don't blame them.  
By having a pre-approval letter it shows that you are ready to make an offer on a house and are more than just a tire kicker.
If you have questions about investing in real estate and growing your real estate company fill out the form below.