Housing trends in 2015 will be great.  Although prices are increasing substantially, mortgage standards have also been lowered to increase affordability.
Below are the top 5 Housing Trends for 2015
1. Gentrification of Urban Neighborhoods
Urbanization is going to continue at a rapid-pace.  This trend is going to last until 2060, according to a United Nations study.
Furthermore, McKinsey estimates there will be $9-$11 trillion spent in developing urban neighborhoods for the expanding population.

2. House Prices Increase Substantially
There remains a shortage of housing nationwide.  Builders are having problems finding lots and getting financing for development.
Additionally, development for urban projects take substantially longer than projects in the suburban areas.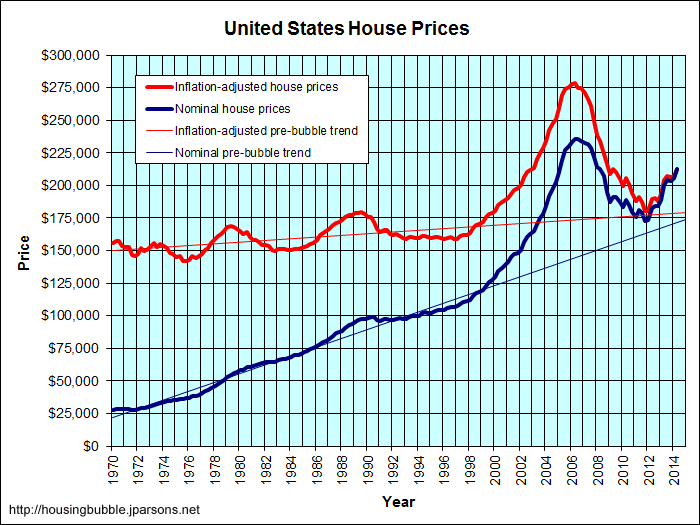 3. Rent Increases Substantially
Note, this trend is only positive if you own rental property.  As property taxes increase, due to an increase in home prices and tax rates, rent will be increased by landlords.
4. Mortgages Standards Are Relaxed
Mortgage companies and Wall Street are becoming more relaxed as the housing market appreciates.


5. More Real Estate Investors Flood The Market As Stock and Bond Markets Become More Volatile
Below is a chart of the volatility index for the stock-market.  As you can see it's below average and should increase if the Federal Reserve moves and/or if there are substantial geopolitical shocks to the system.

Hopefully you enjoyed my article on housing trends for 2015.
Do you agree or disagree?
Hit me up on Twitter and/or Facebook by click the share buttons below.